Here you can see pictures of the meal service of TUIfly, the German airline of the TUI Group.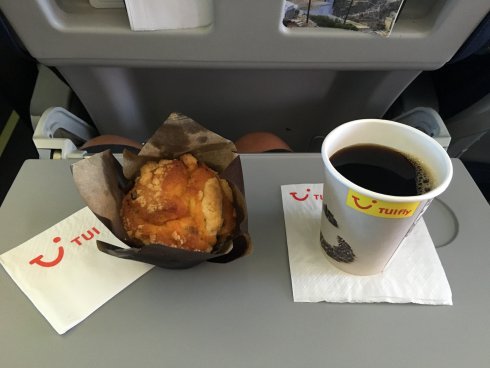 Nothing for free for passengers who booked the Pure fare. Baught coffee and blueberry muffin in the menu 'Heiß & süß' (German for 'Hot & sweet') for 3,50€.
The taste of the muffin was very good and the price was absolutely ok.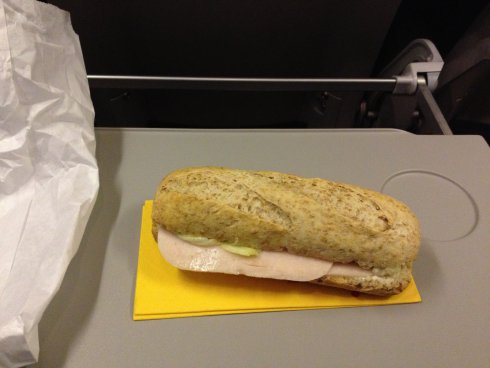 Choice between cheese and sausage sandwich. The photo shows the sausage sandwich, because cheese wasn't available anymore in the last row. Drinks for free.
The taste wasn't the best, but ok, the roll was slightly dry.
Later the crew handed out gummy bears to the passengers.